Sound Events NW LLC is Licensed and Insured
Sound Events Mobile DJ, Audio, Lighting Equipment, Located in Enumclaw WA, Providing Full Service or DIY Wedding DJ, Mobile DJ, Corporate Event DJ, Private Party DJ, Sound and Lighting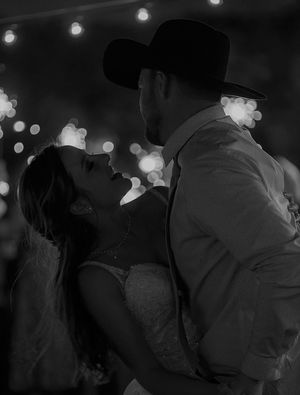 "Sound Events did an incredible job at our wedding! I met with Harry months in advance and he was so thorough, making sure he had all of the information he needed to make our day perfect.
As we got close to the date we talked several times on the phone, he took away any stress I had over our music running smoothly! He also planned beautiful lighting for us that gave our venue the perfect romantic feel and he gave us a custom lighting feature with our names on the wall that we got to take home!
Our ceremony music transitioned flawlessly, he worked with all 5 playlist I sent him, and our guests had a blast dancing at the reception! I'm a huge control freak and Harry eased all my worries and gave me a seamless, flawless day.
I would 100% recommend hiring sound events for any of your DJ needs!"
Morgan Martinson
"Harry and Alex just DJed and MCed our wedding this past weekend, and I highly recommend them. They are both absolute professionals. Harry was very communicative and reassuring throughout the process.
They both have a great deal of experience, and it shows in how well they answer questions and provide advice on making sure everything is planned in detail in advance.
By the day of our wedding, I had absolute confidence that Harry and Alex would be able to run the show without me and my now-wife needing to worry about anything, and I can assure anyone reading this that that is the best feeling to have on your wedding day. "
James Lin


"Harry did an amazing job for us for our wedding. I highly recommend hiring him. He is professional, responsive, and can overcome any of the curveballs an event like a wedding can throw at him. If there was any problems for our big day, Harry took care of them and didn't bother us with anything. When it's all said a done, you want to be able to enjoy your day. Harry was a huge part of that! Thank you Harry!"
Andrew Gath


"This DJ company did such a great job with  music for my daughters wedding. I highly recommend them."
Suzanne Zabriskie
"I coordinated a wedding with Sound Events and they were so great to work with. They are incredibly professional and very knowledgeable about the proper sound system for any type of venue. I highly recommend this team for your wedding or event DJ needs." 
Sarah, Evergreen Events 
"Harry and his team came to my hotel in downtown Seattle for a smaller wedding and did a great job. The digital sign for the bride and groom was very good, as were the lights. The music was on point and they were very easy to work with from the event management stand point."
Courtyard, Lake Union  
"Harry at Sound Events provides excellent customer service, affordable pricing, and quality results. As a local wedding coordinator, I am happy to refer my clients to Sound Events knowing they will receive reliable and trustworthy service at a great price!"
Sarah, Brick and Willow
 "Sound Events put on a great event for my celebration event. The speakers and microphones that Sound Events provided were much higher quality than the standard equipment provided by the banquet hall. The music was well choreographed and perfectly suited for the occasion. The wireless microphone was particularly convenient for the various people speaking around the large hall." 
Jim Clawson
"Harry & Sound Events did a fantastic job as sound man and DJ for our son and daughter in-laws wedding. He completely handled the set up, equipment and presentation and allowed us to focus on other aspects of the wedding. I was impressed with the high quality of his equipment. He was professional, prompt and easy to work with. I had no idea how important having this service would be to the polished presentation of the wedding and reception. He kept the order and flow on point effortlessly. I would definitely use him again! "
Darcy Eaton
"Every girl dreams of her wedding day and ever Father has nightmares about losing his little girl. On the day I gave my sweet Elyse away it was a mixture of great joy accompanied by a sense of transition. I was fragile that day but in the commotion of it all Harry put on the music and somehow through the magic of Sound Events all my fears fell away as my daughter and I danced and laughed!"
Dan Edmundson
 "Thank you again for all your work to ensure our all staff event was a success. You are SO! Gifted and so kind to help us out!!! 
Terry Pallas, Chief Program Officer, Seattle Union Gospel Mission